Unemployment & Inflation – Graphic of the Day
Today's double dose of graphics looks at Italian and Spanish rates of unemployment & inflation. Combining these two figures creates what is called the "misery index", which is compared to that of the euro zone in the 2nd graph of each chart.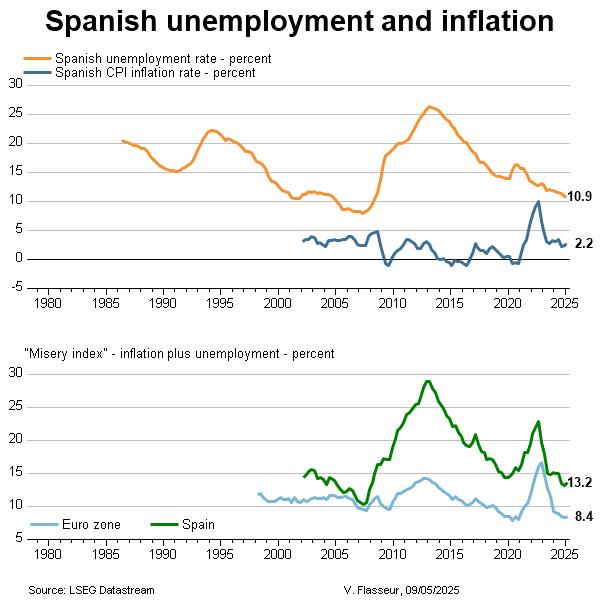 For more graphics like these, check out the Reuters Financial Infographics page.