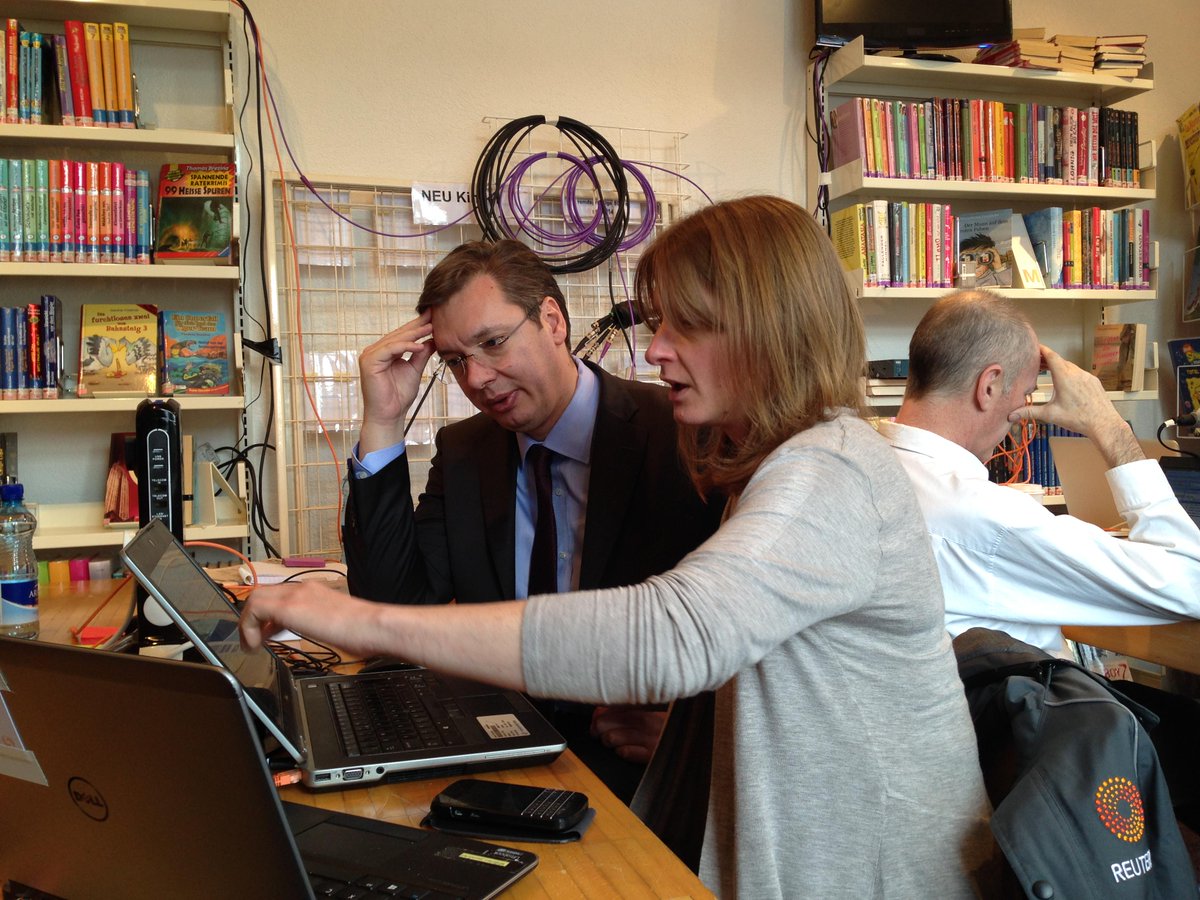 Today marked the second full day of the World Economic Forum annual meeting in Davos, which we kicked off with another great edition of the WEF's official news program, Davos Today. Today's show featured interviews from the IMF, the Dutch Prime Minister, Blackstone Group, Nouriel Roubini and the chief economist of Brazil's biggest bank, Itau.
Special guests and big names
One of the guests who stopped by the Global Markets Forum today was Aleksandar Vučić, Prime Minister of Serbia (pictured above), who took a turn answering questions from the engaged online forum of financial professionals, and in doing so even made the Serbian press.
Big names, of course aren't all that difficult to come by at an event like Davos, and Reuters journalist Nadia Damouni has now met both Will.i.Am (here representing his foundation), and Yahoo CEO Marissa Mayer. I have a feeling they'll be more big names popping up as we finish out the week. (more…)