Greek Unemployment Rate – Graphic of the Day
Greece's jobless rate hit a record high in March, data showed on Thursday. ELSTAT, Greece's statistics service, said that unemployment hit 21.9%, up from a downwardly revised 21.4% in February, with 1.075 million people out of work. Today's graphic breaks down the unemployment rates by age brackets. Notice how unemployment is significantly higher in the youngest age group of 15 – 24 years old.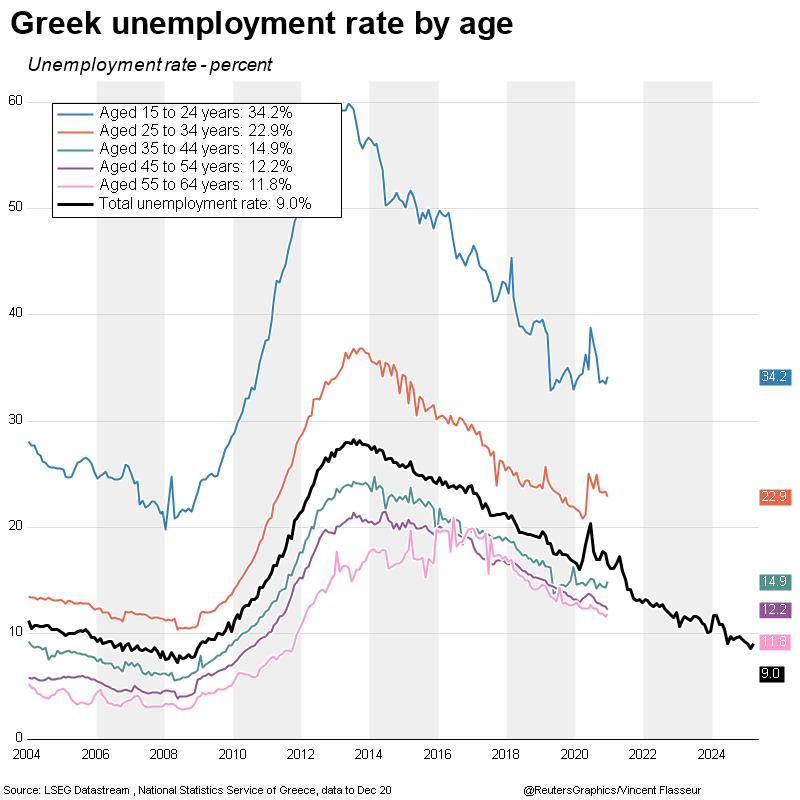 For more graphics like these, check out the Reuters Financial Infographics page.